Thy word is a lamp unto my feet,
and a light unto my path.
Psalms 119:105
Christian Science

Reading Room
The Reading Room is open to everyone and it is both a bookstore and a quiet spiritual haven for prayer and study for people of any faith. There is a Librarian on duty who can answer your questions, help you find healing answers to problems, and show you how to read the Bible Lesson. The Reading Room offers a variety of products you can browse, borrow, purchase and/or study.
Temporary  Hours during COVID
Monday to Friday 11:00 AM – 3:00 PM
Saturday  11:00 AM - 2:00 PM
Study Room
Our study room provides a quiet place to study. We have:
marked books of the weekly Christian Science Bible Lessons
over a century of bound volumes of the Christian Science periodicals
computer access to jsh-online where you can research topics of interest
many of the items mentioned above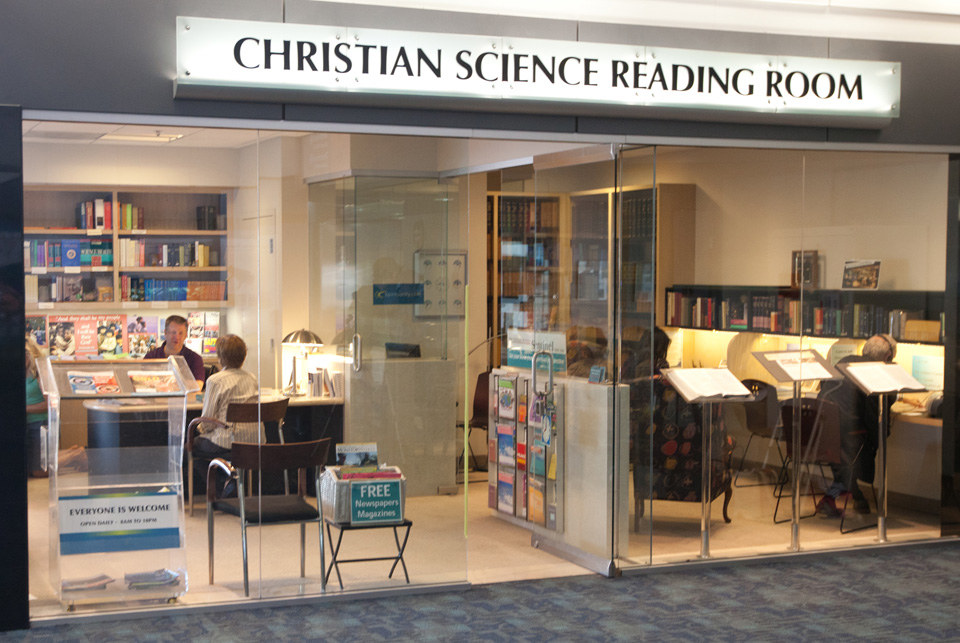 Spiritual Sanctuary at SFO
Subheadline space
Our church helps sponsor the Christian Science Reading Room at the San Fransisco International Airport.  It a great place to stop for spiritual resources before or after a flight.  Feel free to stop by to ask questions, read, study, or pray.
Learn more, visit csreadingroom-sfo.org